Alright. It's been a LONG while Clamfolk, since the last Clamblog...but better late than never right!?
I write this post from my friend Francesca's apartment (Ghostly Hounds) in rainy Montreal. Reflecting on the time that has passed since I was last in Montreal, what has changed - in my world and in the world in general. Montreal looks the same as it did 2 summers ago, but a lot sure has changed. The last year for me saw a tour to Newfoundland and back with my intrepid touring partner Mr. John Muller. After a month of galavanting around the rock, playing old seaside pubs in Gros Morne, an extremely traditional folk festival on Fogo Island, hardcore punk bars in St. John's and everything else in between, we dragged our weary bodies back to Halifax for the fall, winter and spring. I spent those months mainly teaching (private lessons and substituting all over the Halifax school district), booking shows, playing shows, promoting shows, practicing practicing practicing, brainstorming some new material, and shoveling snow. I'm still doing all that (minus the snow) - that's one thing I've really learned, is the work is never done, and it seems that's the case no matter what job you do.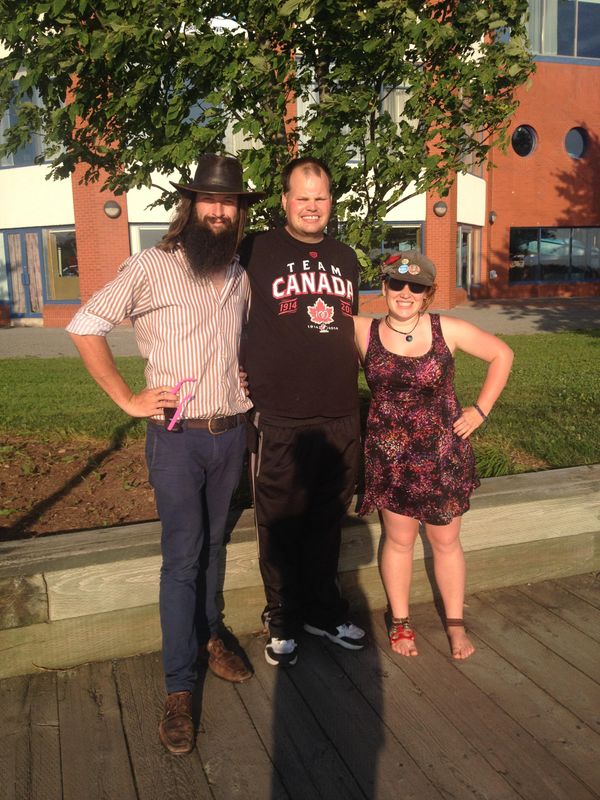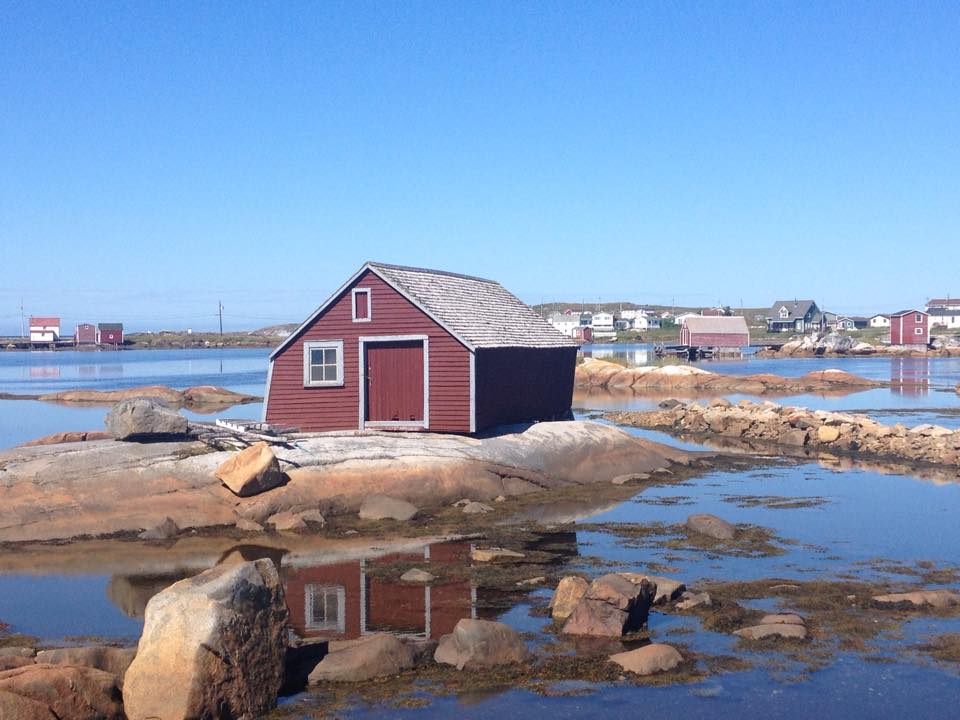 Upon returning to Halifax, I was fortunate enough to be part of the Halifax Music Co-op Inventions 2016 production, alongside my musical brother, Jont and the Infinite Possiblity. We had the pleasure of working with local arrangers, taking five of our original compositions and arranging them for a massive community orchestra and choir (aka a 100-person back-up band)!! Quite the upgrade from either playing solo or with one or two other musicians maximum! It was an incredible collaborative experience to work with all these musicians, and to have my songs completely transformed into something new. Now when I play my songs solo, I must imagine the energy of that incredible back-up band behind me. If only I had a massive tour bus to take everyone (and Viv my make-up artist) all across the country with me!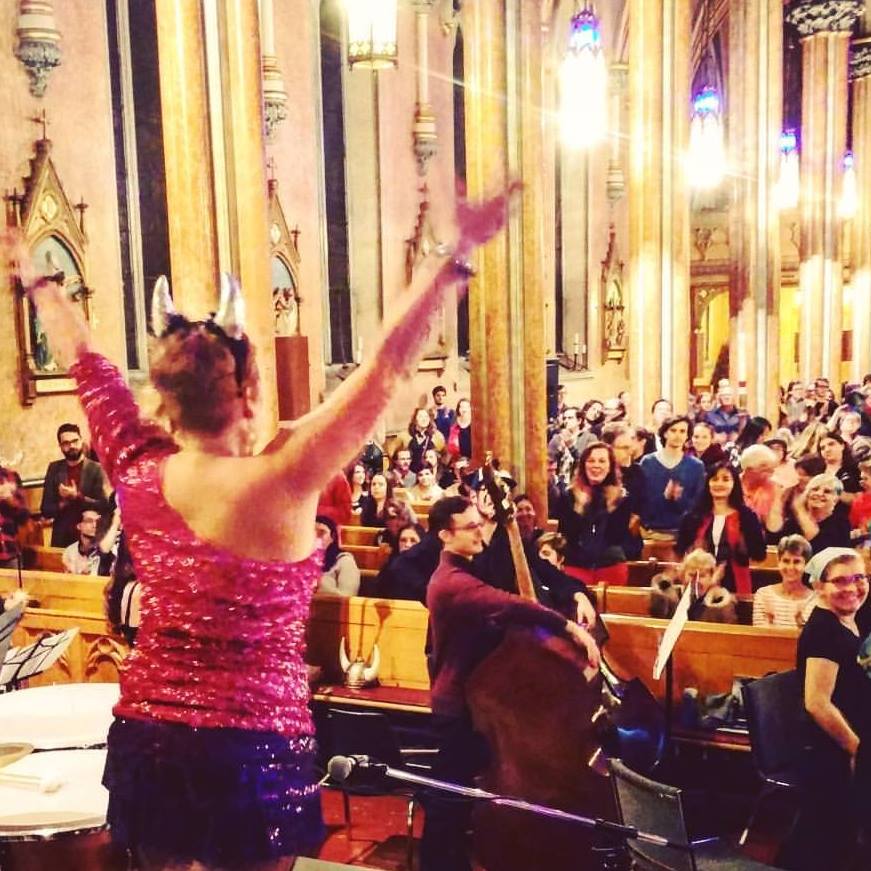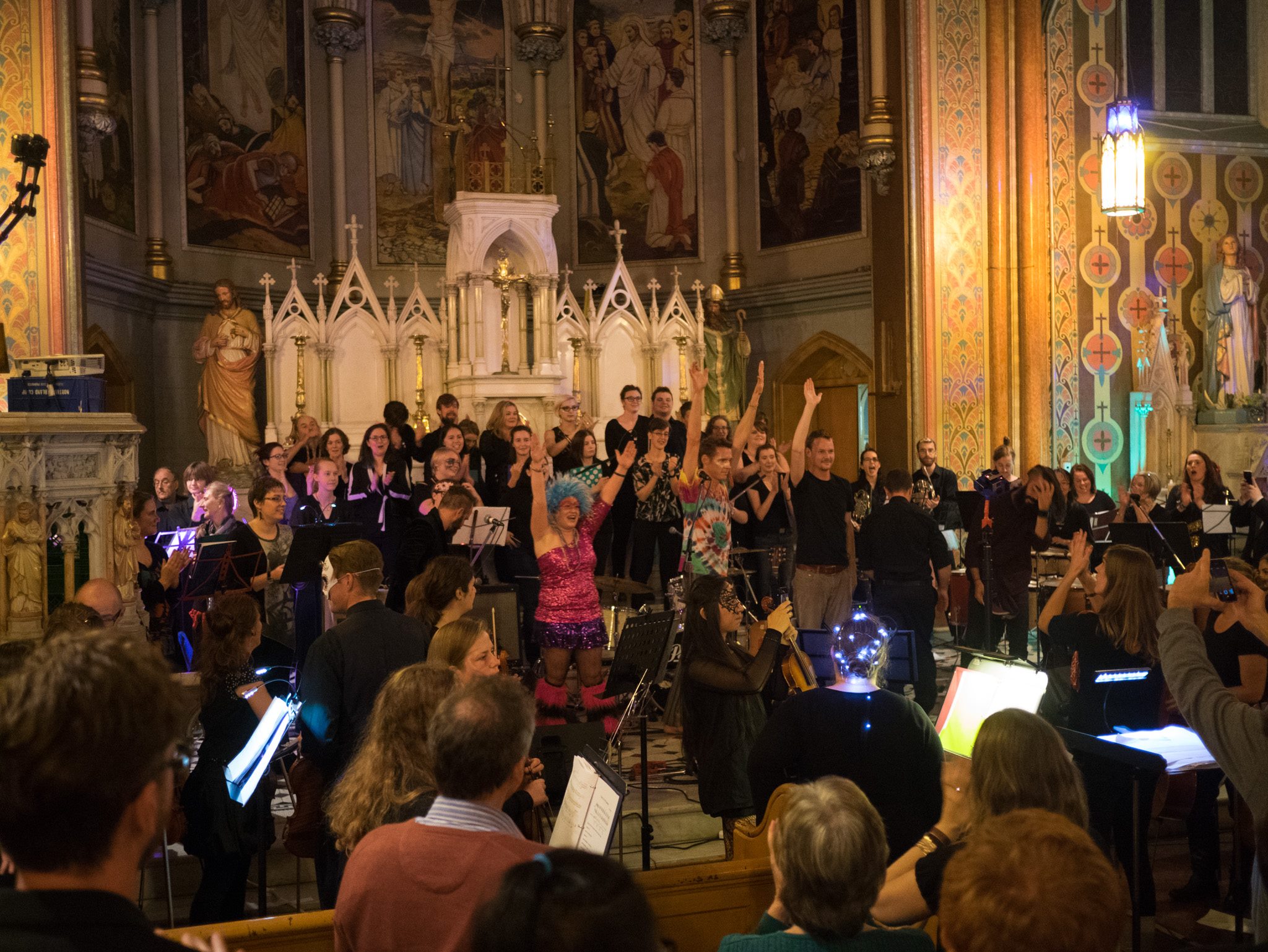 In the midst of substitute teaching all over Halifax - teaching mainly high school and junior high band, strings, elementary music and choir, but also French, drama, biology, history and a whole slough of other subjects I'm barely qualified for - I also ended up jamming for the winter months with a band of wacky fellows playing the entirety of Jesus Christ Superstar. I love teaching and I can't imagine not having it in my life in some way - but it's also exhausting and sometimes overwhelming. So jamming on JCS every week is what got me through a long winter of full-time teaching. We learned the whole musical in 'tab-form' - for a classically trained sheet-music reading musician, it was actually more of a challenge for me to read tabs/chords. But I rose to the challenge (cheated a little bit with some sheet music) and had a total blast in the process. This project culminated with a series of community singalong shows in Halifax and the South Shore, which were an absolute riot. A great way to wrap up my time in Halifax before heading west again on tour.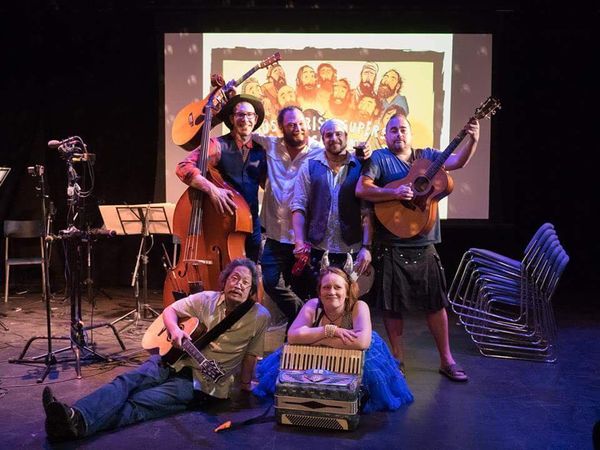 Which brings us to the present - I'm heading west now for a while, returning to my homeland of the Gulf Islands in British Columbia. Playing a series of house concerts all across the country with my friends Becky Siamon (first leg of the journey) and Zoe Guigueno (Della Mae) from Toronto onward. We'll finish the Canada tour at our home festival Campbell Bay Music Festival. Zoe and I grew up playing music together on Mayne Island, but over the years have focused on our own projects and bands, touring the lands separately, so I am excited to reunite soon with my bosom friend and make the symbolic journey home together. The rest of the summer sees me returning to Hootstock in Forest Grove, BC, ArtsWells (with Compassion Gorilla), Quadrapalooza and then the world famous Accordion Noir in Vancouver. As happens every summer, I'm bound to hook up with other bands along the way - this element of spontaneity both equally terrifies and excites me. The constant process of learning to trust the universe and go with the flow.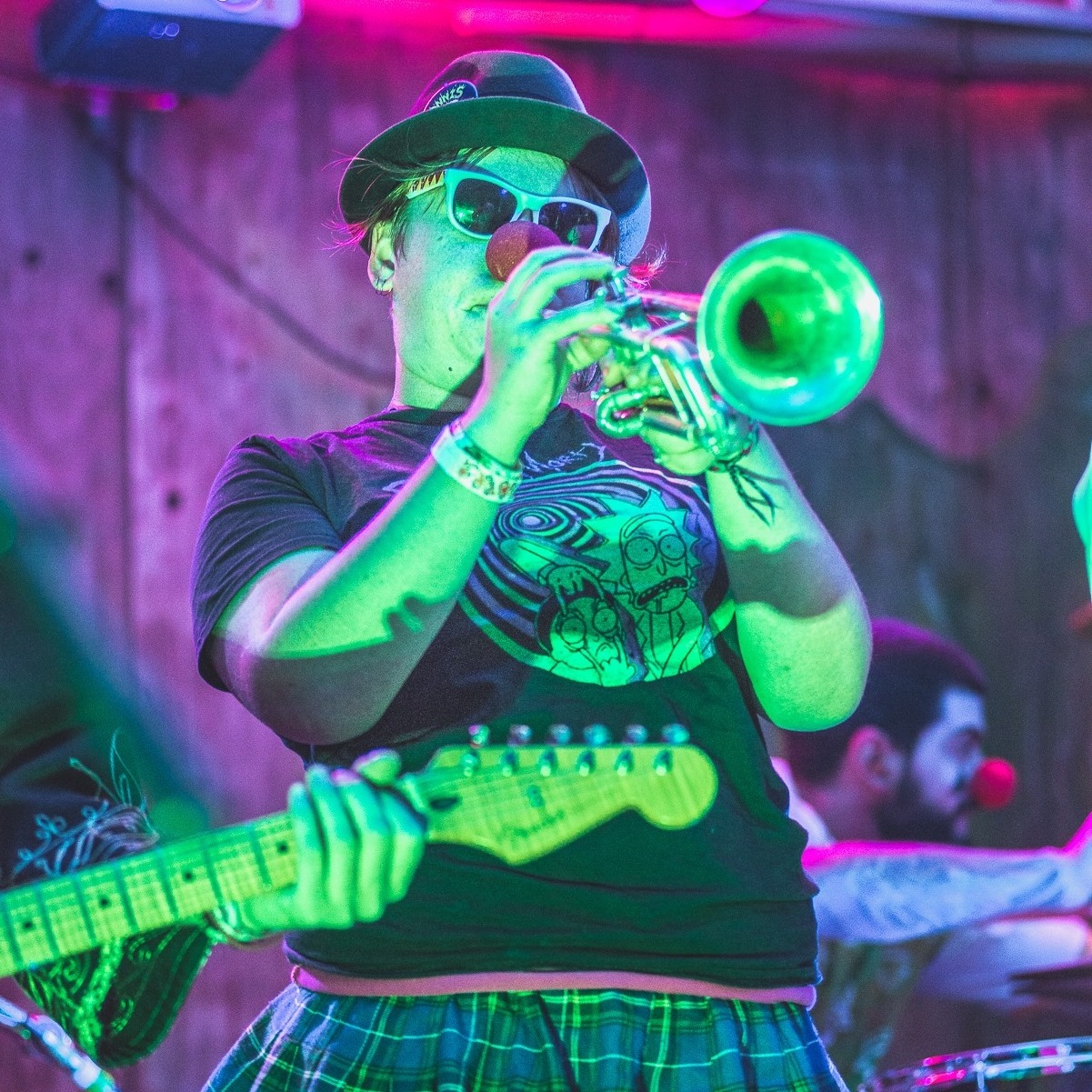 So...what has changed since I was last in Montreal? I realized I am more relaxed when it comes to driving than I was 2 years ago, even in big cities, which is maybe a metaphor for life. There will always be chaos, and we must learn to meditate and appreciate it all. I've also become a lot more relaxed (read...confident) with teaching large groups of teenagers. Realizing teaching, performances, songs, life, etc will never be perfect, but that's okay. I've learned to embrace and love the lows and highs, the insecurities, the anxieties of every aspect of life. There is a lot of darkness in the world these days it seems, but without the darkness, we cannot appreciate the light. And that is what we must focus on.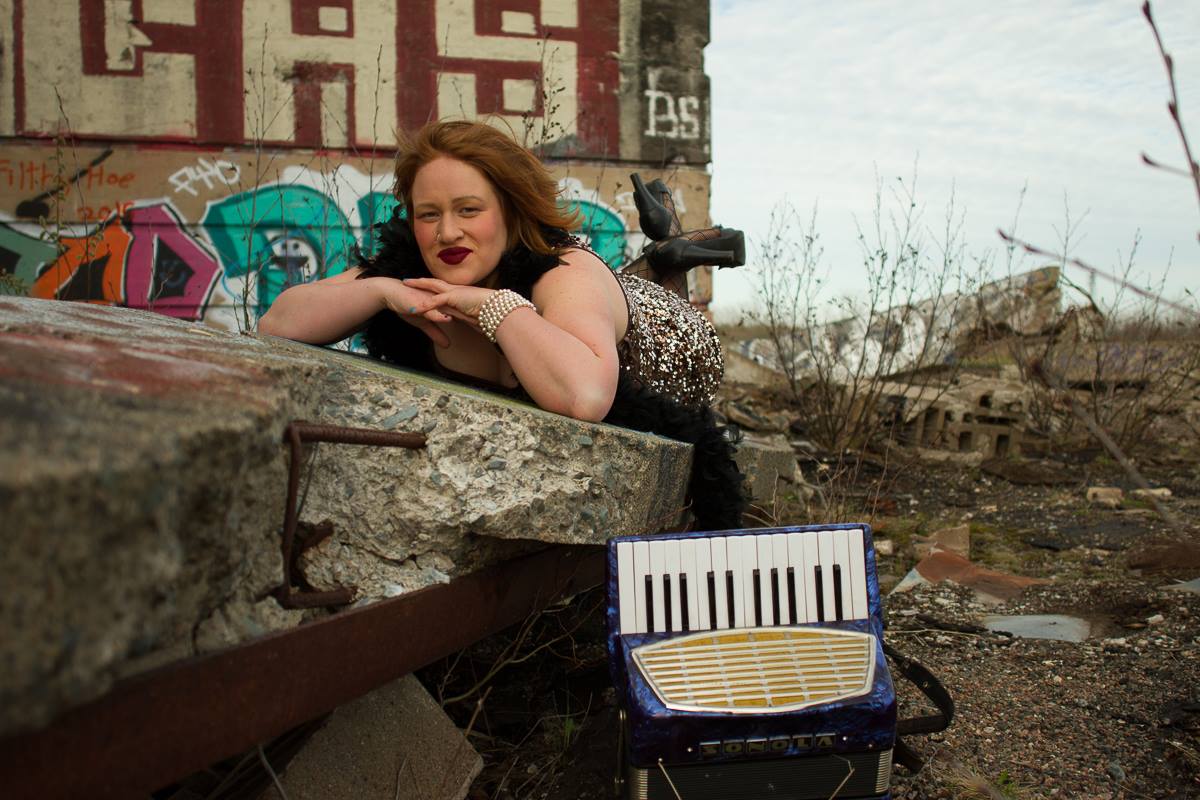 The adventure is never over friends...it is only just beginning. See you on the road this summer!!

Love,
Shelder the Electric Clamfish